Sluit u aan bij het grootste netwerk ter wereld
Transportbeheer zonder snelheidslimiet
BluJay's Transportation Management is het toonaangevende mondiale platform voor verzenders en logistieke dienstverleners. Het is tevens een kerncomponent van het BluJay Global Trade Network.
Drie onweerlegbare feiten over het TMS:
Ons TMS is een van de eerste enkelvoudige instance, gedeelde cloudplatforms in de bedrijfstak. Het TMS bestaat al sinds 1999 en dankzij deze voorsprong kunnen wij onze klanten concurrentievoordelen bieden middels veel functies, implementatiemodellen en een uitgebreid, reeds geïntegreerd netwerk van supply chain-partners.
Het netwerk is verbonden met meer dan 40.000 vervoerders en partners in beide richtingen van de supply chain. Dat is het grootste netwerk ter wereld.
Aangezien Transportation Management is gekoppeld aan ons Global Trade Network, krijgt u in een mum van tijd toegang tot een enorm arsenaal aan functies voor mondiale handel, zoals douanemanagement, blacklist-screening en productclassificaties. Al deze functies staan tot uw beschikking. Niemand anders heeft het.
Vraag een demo
BLUJAY, HELPT BEDRIJVEN BIJ HET VERKRIJGEN VAN:
Visibility
Zicht op uw gehele transportnetwerk
ROI
ROI binnen 6-9 maanden
Real-Time
Real-time inzicht in de data door een enkele SaaS oplossing te gebruiken
Besparingen
Procesverbeteringen en kostenbesparingen op een continue basis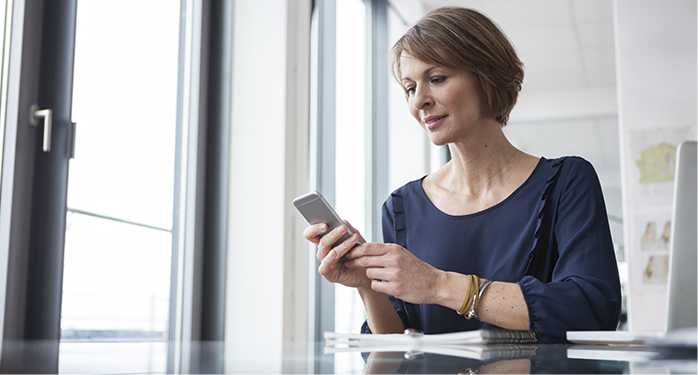 Ontketen de kracht van het BluJay Global Trade Network
De kracht van het netwerk zit in het vermogen om helderheid en duidelijkheid te brengen in een onduidelijke en onzekere wereld. Als u zich aansluit bij het netwerk krijgt u toegang tot meer dan 40.000 supply chain-partners, zoals vervoerders (alle vervoersvormen), douaneagenten, leveranciers, 3PL's en expediteurs. Als bijvoorbeeld de vraag sterk toeneemt in belangrijke regio's en uw huidige vervoerders die niet kunnen bijbenen, staat er onmiddellijk een vervoerdersnetwerk voor u klaar. Natuurrampen, failliete vervoerder (*kuch* Hanjin) of geopolitieke onrust? Geen probleem. Ons volledige netwerkpotentieel staat tot uw beschikking.
Vervolgens optimaliseren we uw optimalisatie. Pardon? Kunt u dat eens herhalen? Iedereen optimaliseert toch, zegt u? Uiteraard doen ze dat als ze weten wat ze doen. Wat ze echter niet doen, of beter nog, NIET KUNNEN DOEN, is optimaliseren via verschillende supply chains. Als u bent aangesloten bij 's werelds uitgebreidste supply chain-netwerk, het BluJay Global Trade Network, kunt u mondiaal profiteren van andere klanten en zorgen dat u uw uitgaven op elk niveau optimaliseert.
Transformeer uw rentabiliteit
Het BluJay Global Trade Network herdefinieert uw mogelijkheden vanuit kostenperspectief. Het is allemaal aanwezig en klaar om gebruikt te worden.
– Voeg een nieuwe klant toe.
– Configureer een nieuw proces.
– Stroomlijn uw douaneproces.
– Voeg een nieuwe vervoerder toe.
Alle bovengenoemde mogelijkheden zijn beschikbaar zonder extra kosten. We helpen u uw uitgaven te transformeren zodat u de concurrentie kunt voorblijven en uw marges kunt vergroten.
Bereik een hogere snelheid
Snelheid is dodelijk. In dit geval is het dodelijk voor de concurrentie. Als het BluJay Global Trade Network tot uw beschikking staat, bent u sneller dan ooit. Als uw product snel grenzen en handelszones kan passeren dankzij een geïntegreerd en geautomatiseerd proces, zal dat loyale klanten opleveren die uw snelheid en betrouwbaarheid waarderen. Door het creëren of wijzigen van processen ter ondersteuning van klantverzoeken zult u langdurige relaties kunnen opbouwen met uw klanten.
En uiteraard is er nog de data. Ah, de data. Wij houden van big data omdat big data van u houdt. De data afkomstig uit ons Global Trade Network maakt het mogelijk om sneller te reageren en om sneller betere beslissingen te nemen.

Kijk voorbij de horizon
De aarde is rond en groot. Maar dat wist u natuurlijk al. Het is lastig om overal zicht op te houden, maar ons Global Trade Network elimineert alle zwarte gaten in uw supply chain en maakt het mogelijk om sneller betere beslissingen te nemen. De enorme datavloed van miljoenen mondiale verplaatsingen uit ons netwerk stuurt onze proactieve analyse aan die u in staat stelt flexibeler te werken. Krijgt u de beste akkoordprijzen voor transport van Tranendal naar Paradijs (ja, dat zijn echte plaatsnamen)? Van Jersey tot New Jersey? Van Tokio tot Timboektoe? Vanaf nu wel. Doordat u uw zending kunt volgen en combineren met geanonimiseerde data uit het netwerk wordt u zo sterk als een paard.
Meer informatie aanvragen