Market demands are constantly evolving, and therefore, so should your business and the solutions you use to meet those changing dynamics.
You've sent an RFP, received bids and shortlisted vendors that can provide the software solution your company needs…now what?
The ultimate goal for any organization making the move to deploy new technology should be long-term value from a provider. We discussed in a previous article the value of a lasting partnership, and that it requires looking beyond just features and functions. So, let's expand on how continued collaboration with a provider can deliver long-term value.
In the driver's seat
It's critical to understand how a product will continue to serve your business needs as new market demands arise.
AS A CUSTOMER, ASK THE QUESTION,
"HOW CAN I BE A PART OF THE SOLUTION DEVELOPMENT"
At BluJay, stakeholder feedback is at the core of our development process. Our Customer Advisory Board (CAB) focuses on collaboration and product development, with users meeting regularly with BluJay's Product Managers and other customers who use the same solution. Part of the routine meeting schedule includes dedicated CAB sessions on the customer-focused agendas at our SOAR Events.
Through these meetings, BluJay shares company updates, market overviews, release highlights, roadmap items, business processes, and solutions.
In turn, CAB members share insights from their market, customers, and colleagues, either in person or through an online portal. All product ideas submitted through the portal are reviewed and then voted on by the larger user community in a collaborative process. Users are asked to focus on ideas that help meet common goals and provide economic value. Prioritized ideas are then slotted for implementation into product development.
Our development design process regularly incorporates stakeholder feedback. Additionally, our product team dedicates a certain amount of time in each release specifically to the slotting of items from the customer ideas portal. Each release is made up of eight development sprints lasting two weeks. At the end of each sprint, developers and product owners revisit and reprioritize needs based on the continuous feedback from the greater network of users.
In the past release year, for example, 26 percent of features came from direct customer input. This demonstrates that customers have a voice in the product roadmap throughout the journey, from strategy to execution.
The BluJay development process creates a collaborative loop that pulls from the technology users to continually update our solutions to handle the problems of tomorrow, today.
A suite of solutions
As pressures increase to cope with challenges both new and old, supply chain technology can help combine multiple processes into a single workflow to streamline operations. This is where it's important to take a big-picture approach and evaluate how individual components are going to work together in the future.
For example, implementing a new TMS that manages the domestic movement of goods may work to solve today's challenge. But as your operations grow to meet increased global trade, do you attempt to manage cross-border customs and compliance internally, or start the RFP process over in search of a customs management solution?
With the right partner, the answer is – neither! BluJay's Transportation Management is connected to our Global Trade Network, which allows access to a wealth of other supply chain execution capabilities and expertise such as customs management, denied party screening, and product classification. No one else has this. With the pace of change and disruption in the industry, the long-term value of a partner with multiple applications on one platform cannot be underestimated.
Leveraging the network
The idea seems simple, right? Collect the best ideas and practices from users of the software to incorporate and develop into the product for the benefit of all. Well, it is that simple, and the larger the network – the more resources and insights there are to pull from.
BluJay has 7,500 customers in over 100 countries and more than 40,000 carriers and partners up and down the supply chain. This allows us to glean best practices from the largest supply chain network in the world.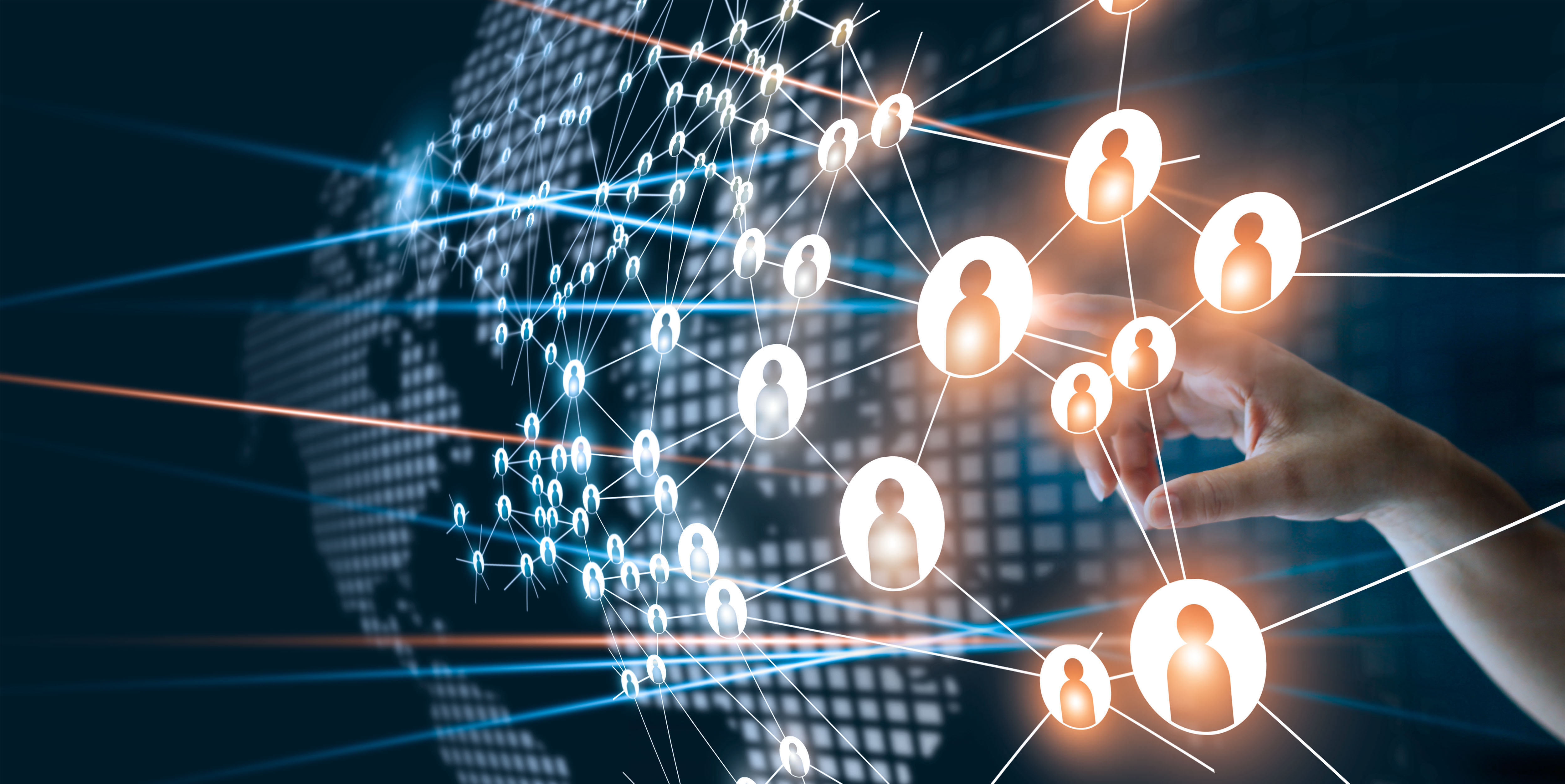 Another unique-to-BluJay factor is our Logistics as a Service (LaaS) team. This team of Transportation super-users operates just 53 feet away from our development team. The LaaS team keeps in close communications with their customers and manages billions in freight spend collectively. With their visibility into multiple operations and supply chains, they can report back cost-saving procedures and solution enhancements that work well for one customer – and can benefit the larger community of users.
The LaaS team's proximity to our software engineers allows for rapid report and response scenarios when new ideas and issues arise, and adds to the ongoing collaborative feedback loop. Imagine if you had a team of over 100 professionals using the same solution, and you were able to leverage their expertise to continually add new capabilities and improved processes.
Turning industry best practices into your practices is part of how BluJay ensures we make our customers successful. Connecting with partners upstream and downstream in the supply chain is becoming increasingly important. So, partnering with a software provider with a completeness of vision and ability to execute, solutions that can scale and grow with company needs, and a network of users that contribute to the future of everyone's success is where forward-thinking companies are finding long-term value for their investment.
When designing your next RFP, don't ask what a new solution can do for you, but what the right partnership can do for your future success in supply chain.
By Stacie Vroman, Business Product Owner in Product Management at BluJay Solutions
Do you have more questions? Our solution specialist would love to talk more about your business needs. Contact us today to learn more.