Taking a page from Santa's playbook, logistics managers are delivering in the cloud and around the world to meet the holiday demands.
Remember as a kid, the excitement of waking up Christmas morning, dashing to the tree and finding a mound of presents that magically arrived while you slept? The overwhelming joy of tearing through wrapping paper as the contents revealed that perfect gift you'd been wanting all year?
Just like Santa, companies work year-round to manufacture and deliver goods that will bring that same bliss to their customers, and by leveraging digital technologies and collaborative supply chain solutions, they're able to reach customers around the world faster than ever before.
Santa's got a brand-new bag
This year's record-setting Black Friday sales hit $6.22 billion in online purchases, a 23.6 percent rise over last year, with increased sales continuing through the holiday peak season. Mobile commerce captured almost a third of that sales volume, meaning consumers are becoming more comfortable and reliant on using their different internet-capable devices as point of sale. The resulting online activity can be a key indicator for retailers, to gage what products to stock and efficiently manage inventory levels.
With an army of elves manufacturing enough toys for all the children of the world, it's no wonder that Santa's workshop only shuts down one day a year. But, the more intriguing part is how he carries over two billion presents in a single bag. Well, retailers are mastering the "rabbit out of a hat" trick by utilizing fully integrated commerce solutions.
Implementing a DropShip solution provides retailers access to new suppliers and virtual stock, allowing for an expanded range of product offerings and the ability to avoid out-of-stock scenarios, all while eliminating the cost and risk of adding weighty physical inventory.
Increased visibility and control throughout the order life-cycle reduces costly errors and helps maintain brand integrity. With a single point of integration, all supply chain partners have access to in-the-moment order information and notifications, which reduces order processing lead time, as well as standardized documentation for branded customer-facing labeling.
Advanced KPI reporting on supplier performance helps ensure on-time fulfillment with the ability to react quickly to potential issues before they impact the customer. Additionally, automating the data exchange between supply chain partners means no more labor-intensive manual processes or lists to check twice.
The idea of a single person armed with a giant weightless bag filled with endless gift options, a magic snow globe that shows the real-time location of every package, a "naughty and nice" list that checks itself, and a guarantee that every present says From Santa when it arrives under the tree … not sounding so far-fetched now.
No Chimney, no problem
Santa may still hold on to this age-old secret, but it's not slowing down forward-thinking logistics managers. The introduction of new addressing systems and mobile applications means rural and urban problem deliveries are a thing of the past, and the emergence of geocoding technology means you don't even have to be at home for your holiday packages to find you.
Mobility solutions also allow delivery drivers to select the quickest delivery routes with updated weather alerts and road condition notifications, and receive specified delivery instructions, so customers can avoid going to the lengths that Nasa engineer, Mark Rober, did to protect his home delivery: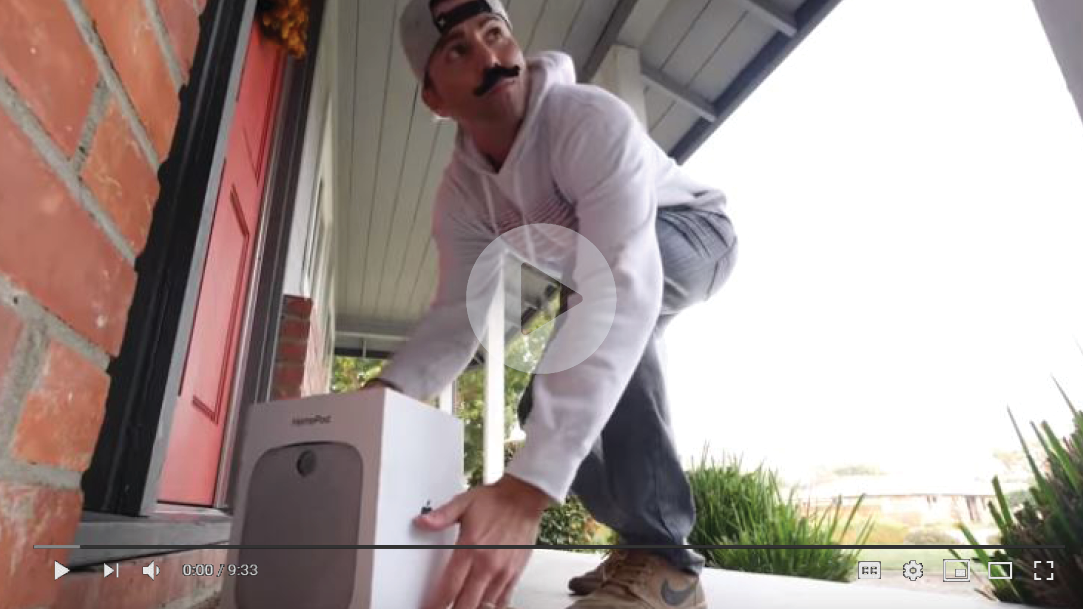 Offering click and collect as a purchase option adds convenience and choice to the buying process, but as supply chains grows more global, so does the importance of digitization and automation. After all, Santa covers the whole globe in a 24-hour period and consumers are slowly being conditioned to expect the same. Two-day delivery, same-day express, locker pick-up…by automating and streamlining critical data, retailers are able to gain agile and responsive delivery channels to meet the rising demand.
Santa's Global Trade Network
There's no doubt Santa's delivery model is unparalleled, but retailers utilizing solutions that connect partners up and down the supply chain are reigning by giving customers the power to choose their own buying journey and delivery options.
Choice becomes the greatest gift of the holiday season; Retailers can choose what products to offer, shippers can choose their carriers from a comprehensive rating and routing guide, drivers can choose the most efficient delivery path based on route optimization, and customers can choose how and when they receive their packages.
If we take anything away from jolly old St. Nick, it's how to properly slay parcel delivery for not only the holiday season, but every season.